2023 has been marked by a surge of groundbreaking developments, ranging from Generative AI such as ChatGPT to Meta's new open-source large language model, Llama 2. The momentum of technological advancement is only set to rise. According to Microsoft research, those who embrace new technologies early on will reap the rewards, with a 100% higher likelihood of experiencing significant revenue growth compared to those who lag behind in adopting emerging technologies.
However, with disruptive innovation comes the need for continuous learning and development (L&D). For example, a recent survey from IBM found that C-Suite executives estimate that 40% of their current workforce will have to reskill in the next three years to keep pace with AI implementations. This accounts for a staggering 1.4 billion of the 3.4 billion people in the global workforce, according to World Bank statistics.
Ultimately, businesses can't properly harness what they don't understand. Given the potential revenue gains from being an early adopter, now is an opportune time for companies to create a highly skilled workforce in which every knowledge worker understands the impact of these technologies. At the same time, employees should prioritise L&D to safeguard their career and make themselves an invaluable asset to their organisation and invest in learning for not only today but for the future.
The summer season means individuals have more time on their hands to take on new tasks and training opportunities. However, today's pace of innovation requires constant learning – so how can employers create an environment of continuous, more flexible L&D all year round?
Now is the time to embrace learning
The reality is that employees want to invest themselves in meaningful work that provides growth opportunities. In fact, a 2019 LinkedIn study found that more than nine in ten employees would stay longer in a position if the organisation was invested in their career development.
Fast forward to now, and despite the threat of recession, younger workers are prioritising working for employers that provide career development opportunities – with the majority (74%) of Gen Z-ers and Millennials contemplating a career change in the next twelve months due to a lack of skills development options.
Clearly, employees are looking for opportunities to develop skills that have longevity and offer opportunities for progression. Now is the ideal time to do just that, with the slower pace of the summer months providing the opportunity for individuals to explore new interests and skills – with more time to read or attend a seminar, for instance.
As we move into autumn and get into a routine after the summer months, companies should encourage employees to make learning part of their daily routine by "learning in the flow of work" and ensure that tools are accessible to employees to support their knowledge in the moment of need. After all, technological disruptions are continuously evolving and so should our understanding of these solutions.
Fostering a culture of continuous learning all year round
If employers want to recruit and retain the best talent, they need to play their part in facilitating the continuous learning journey. To bridge the gap between learning and day-to-day responsibilities, employers can offer 'in the flow of work' learning opportunities to eliminate the need for lengthy training sessions that are reserved for the slower summer season.
The phrase "Learning in the Flow of Work" was coined by Josh Bersin to describe a paradigm in which employees learn something new, quickly apply it and return to their work in progress. It entails providing employees with tools that allow them to quickly find contextually relevant answers to their questions at a time that suits their schedule. This simple concept is the next step in continuous learning—something that many businesses claim to value but few can demonstrate.
Learning in the flow of work is different from traditional learning approaches like attending a seminar or conference. These learning formats are effective, but many employees simply don't have the time to devote to them outside of the summer months or they prefer to learn at a time that suits them best. By having learning available 24/7, it will provide employees the flexibility to learn, when they want and with a choice of how they want to learn. It's therefore crucial to provide employees with a variety of learning modes – with an increasing number wanting the opportunity and tools to learn as they work, deciding what they need to know and when.
Organisations should consider offering 'in the flow of work' training opportunities via a quality L&D partner that can tailor materials to an individual's unique learning style and objectives. By empowering learning in the flow of work, organisations will help to create a culture of continuous learning – encouraging team members to take on new challenges, seek out opportunities for growth and share their knowledge with others.
Putting this into action
The summer season offers the opportunity for individuals to put more focus on professional growth. However, organisations that create an environment of continuous L&D all year round will reap the rewards long-term. Your learning culture should start from the top, so communicate your initiative with employees and give them the tools and technologies that will help them build new skills, alongside accomplishing their daily tasks.
A robust L&D programme forms the cornerstone of an effective employee wellbeing strategy. When executed effectively, it can become a key part of retaining talent, driving innovation, boosting productivity and ensuring sustained business growth.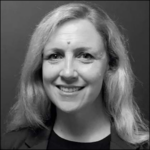 Alexia leads the International team at O'Reilly, and is responsible for creating and delivering value to our customers. With over 20 years' experience in the technology sector, Alexia has a passion and interest in learning for the enterprise and brings extensive knowledge of working with large organisations to implement learning at scale to deliver successful outcomes.